Durdle Door, the famous natural limestone arch located along the Jurassic Coast. The arch is the result of erosion from the sea, wind, and rain over thousands of years. The arch is part of the larger Lulworth Cove and Durdle Door Marine Conservation area, which features unique marine life and geological formations.
Nearby attractions include the picturesque Man o' War Bay and the stunning Lulworth Cove, a horseshoe-shaped bay that offers clear turquoise waters and a picturesque pebble beach. Visitors can also explore the nearby Fossil Forest, where the remains of ancient trees from the Jurassic period can be found.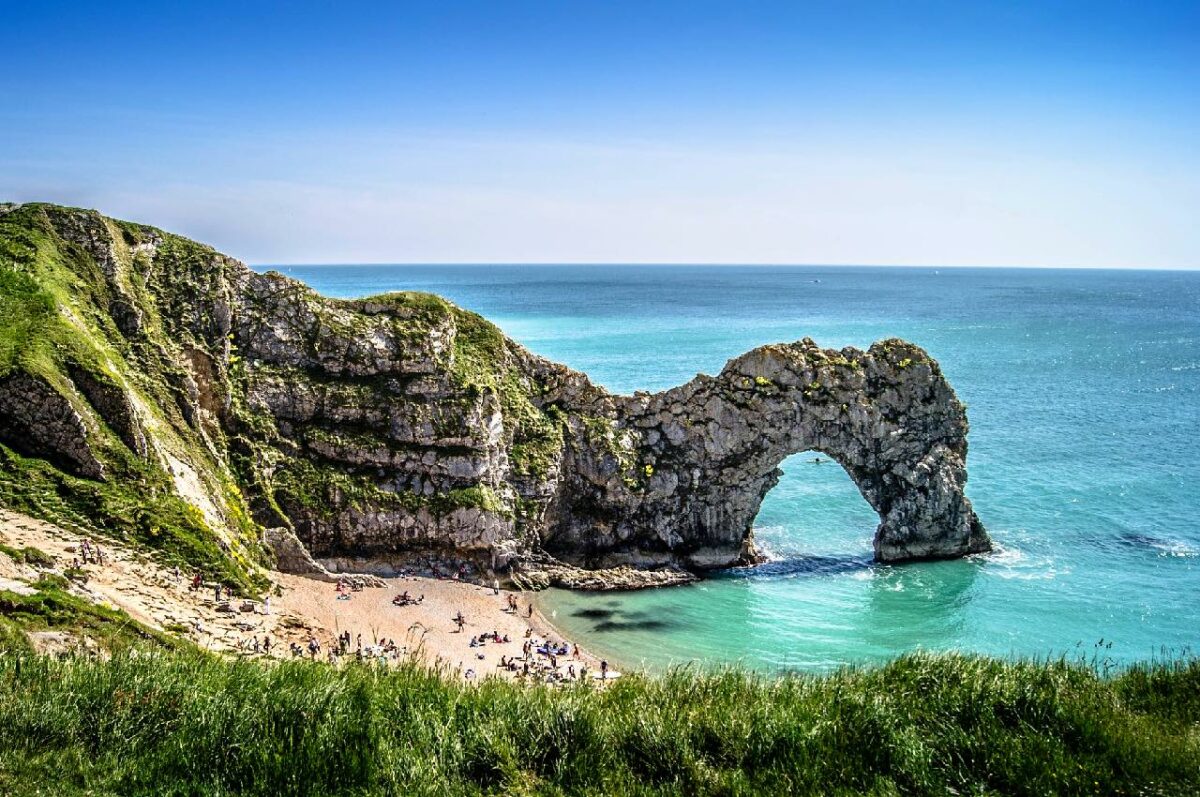 The area is home to several walking routes, including the South West Coast Path, which offers panoramic views of the coastline from the Isle of Purbeck to Weymouth and Portland.
For history buffs, the nearby Lulworth Castle is an early 17th-century hunting lodge that has been restored and opened to the public. Visitors can take tours of the castle, stroll around teh grounds, or attend one of the many events held throughout the year (see our Events pages for details).
Overall, Durdle Door and its surrounding attractions offer a unique combination of natural beauty, geological wonders, and cultural experiences, making it a popular destination for visitors of all ages.