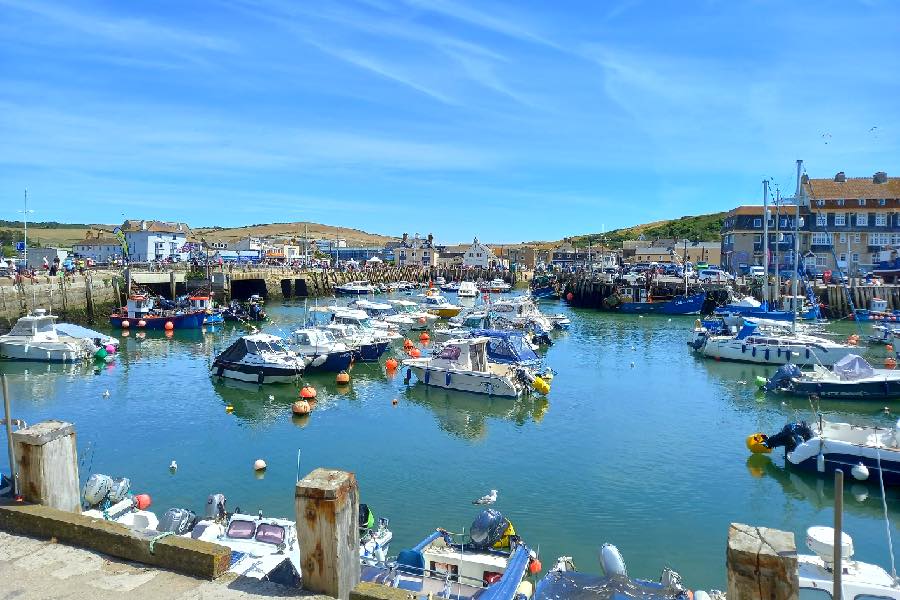 From February 28 to April 21, annual dredging will take place at West Bay and Lyme Regis to maintain the harbours' navigational channels.
Harbours provide crucial safe mooring and launching facilities for small boats, and act as vital refuges for any vessels along the Dorset coast. However, sediment deposits from rivers or natural wave action can impair the functionality of harbours. Hence, every year the sediment accumulated over the last twelve months is removed from navigational channels and used to build up local beaches.
The dredging area does not contain notable habitats for marine plants or animals, and to ensure minimal damage to sensitive habitats nearby, Dorset Council is monitoring nearby reefs during dredging.
During this period, nearby beach areas will be fenced off for safety as heavy machinery will be in use. The dredged sand may appear darker due to limited exposure to oxygen on the seabed. However, this sand is placed beneath a layer of existing sand to avoid affecting the beauty of the beaches.
Last year, dredging was conducted between May and October during the Environment Agency's routine sea water quality tests. The tests confirmed that the water did not contain Escherichia Coli (e-coli) or Intestinal Enterococci due to the dredging and excavating activity.
Further details can be found on the Dorset Council website here: Annual dredging at West Bay and Lyme Regis.