A few things to See and Do this weekend in Dorset
Thanks to Caroline @patchfieldfarm (our newest contributor) for putting together a list of Events and Things to do in Dorset this weekend (1st ~ 2nd February 2020).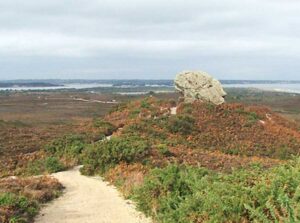 Mindfulness Meanders in Studland
The National Trust are running guided mindfulness sessions with a qualified yoga instructor at Knoll beach starting this Sunday (2nd Feb), from 9am until 12pm. The sessions will involve a calming walk followed by yoga at Agglestone Rock then tea and flapjack.
Mindfulness is an increasingly popular way to relieve stress by focussing on the present through meditation and other techniques. Studland is the perfect location for this with its wide sandy beaches and unspoilt heathland. Tickets for this event can be obtained here.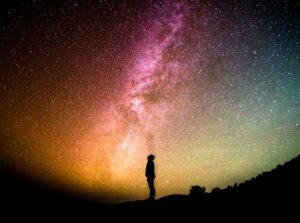 Durlston Past
Durlston Country Park in Swanage is hosting a free exhibition from 10.30am until 4.00pm daily until February 12 chronicling it's past. Although now a country park, Durlston Castle was built by a wealthy Victorian, George Burt, who did a huge amount for Swanage in his aim to transform it from a sleepy village to a thriving spa town.
Also at Durlston on Saturday 1 Feb they are holding a stargazing evening from 7.30pm-9pm where you can learn about the different stars that can be seen from the park, depending on the weather.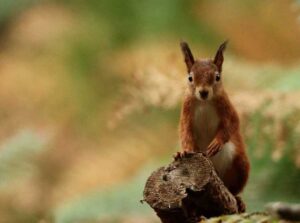 Brownsea Island
This weekend sees the start of Winter weekend opening at Brownsea Island. The resident red squirrels will be starting to venture out and retrieve their food stores, plus there is a new woodland play area for the children.
Open from 10am-4pm each Saturday and Sunday, it's a great opportunity to catch the last of the over-wintering birds too. Boats leave Sandbanks from 10am and Poole Quay from 10.30am on an hourly service. Boat fares and normal admission applies and are payable on arrival to Brownsea Island.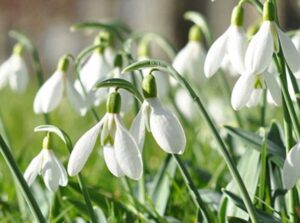 Shaftesbury Snowdrops
Since 2012 the resident volunteers have been planting snowdrops in Shaftesbury as a tribute to HM the Queen creating a 21st Century community legacy.
They are beginning to establish carpets all over the town which can be enjoyed in the early part of the year. Pine walk, Swans Yard & Library Garden are some of the best.
The snowdrops are free to visit and the most accessible ones are in the grounds of the Trinity Trust (more details can be found here).