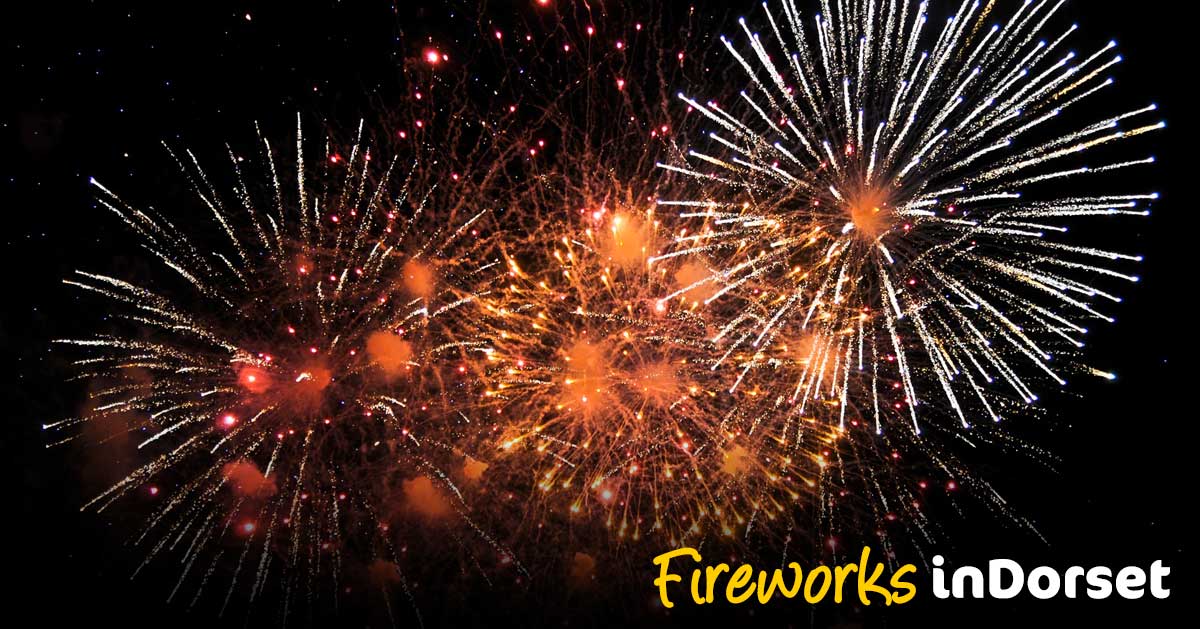 As the sun sets over the picturesque county of Dorset, a magical spectacle lights up the night sky – the mesmerising firework displays that leave both locals and visitors in awe. Whether you're in Weymouth, Poole, or Bournemouth, there's no shortage of exciting firework events to enjoy with your friends and family. In this guide, we'll explore the top firework displays in Dorset, complete with dates, times, and links to the must-see events.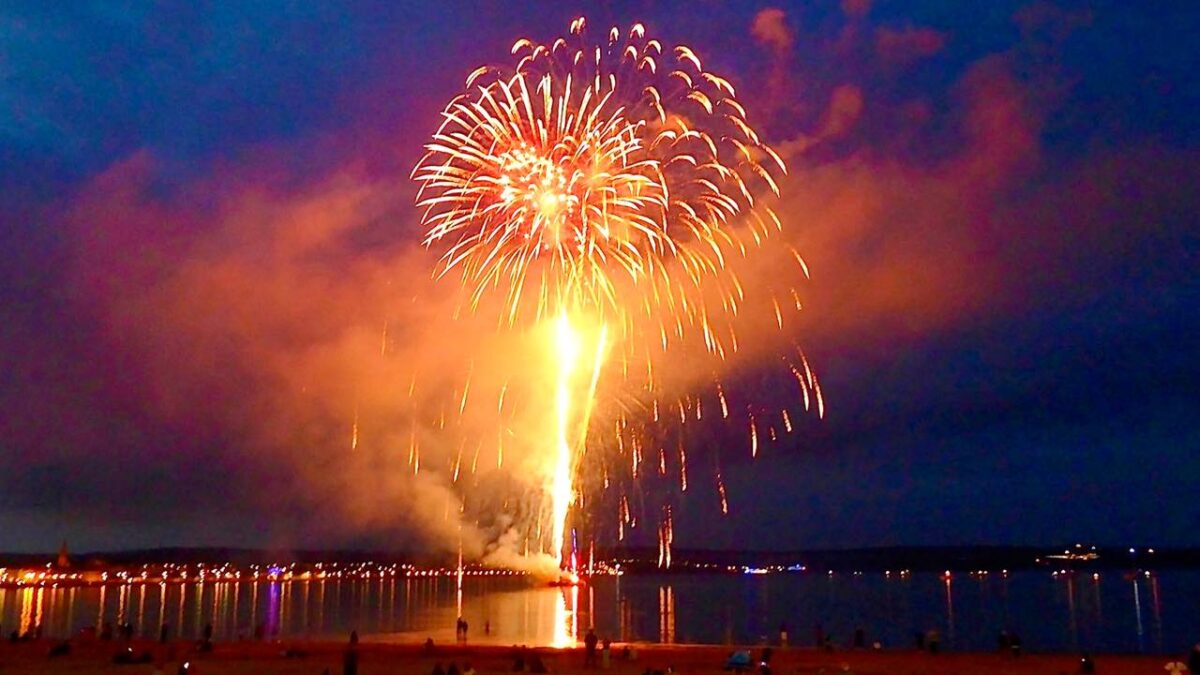 Weymouth's Seafront Fireworks:
One of the most anticipated events in Weymouth is the Seafront Fireworks. Taking place on Monday 31st of July and then every Monday throughout August, this dazzling display of colours and lights attracts thousands of spectators every year. The Weymouth seafront provides the perfect backdrop for the explosions of vibrant hues that reflect in the glistening waters, creating a truly mesmerising experience for all.
The fireworks are scheduled to begin at 9:30 PM, so make sure to arrive early to secure a prime viewing spot. Whether you choose to watch from the beach, a nearby cafe, or a seaside restaurant, you're guaranteed an unforgettable evening.
Link: Weymouth's Seafront Fireworks
---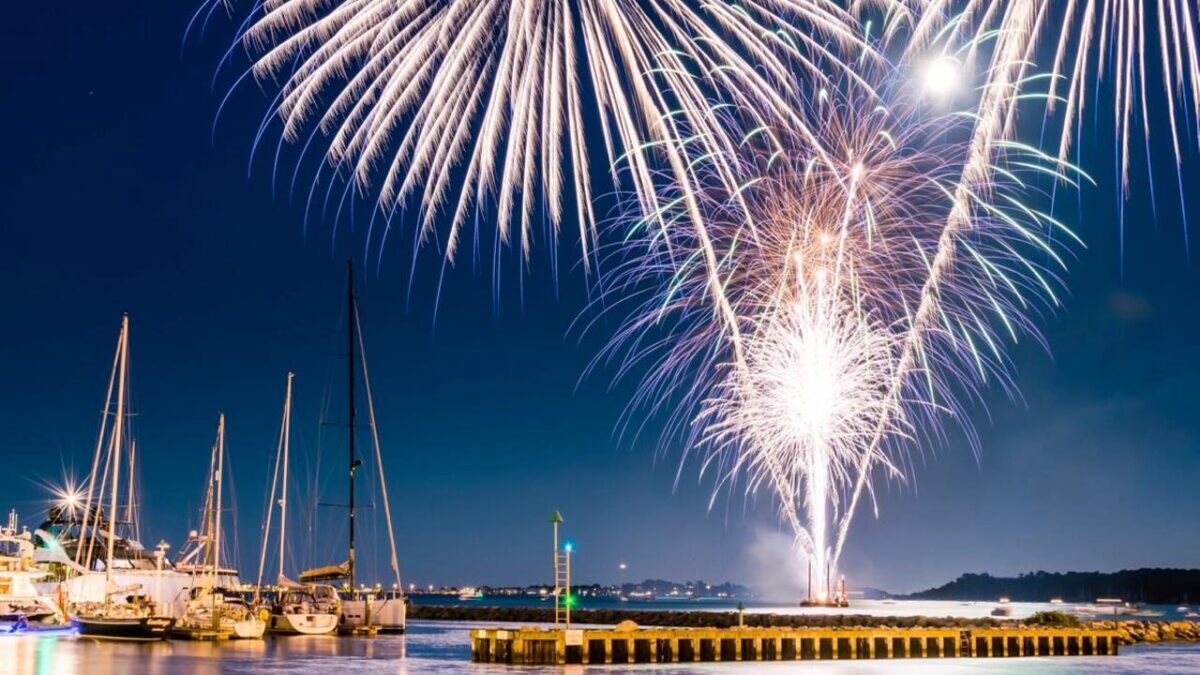 Poole Summer Spectacular with Fireworks:
If you find yourself in Poole, the Summer Spectacular with Fireworks is an event you won't want to miss. Starting Thursday 27th of July and every following Thursday in August, Poole Quay transforms into a hub of excitement and anticipation as the night sky prepares to dazzle spectators with an extraordinary display of pyrotechnics.
Starting at 10:00 PM, the Poole Summer Spectacular promises an enchanting experience for visitors of all ages. Before the fireworks, explore the lively atmosphere of Poole Quay, where you can indulge in delicious food, shop for unique souvenirs, and enjoy live entertainment.
Link: Poole Summer Spectacular with Fireworks
---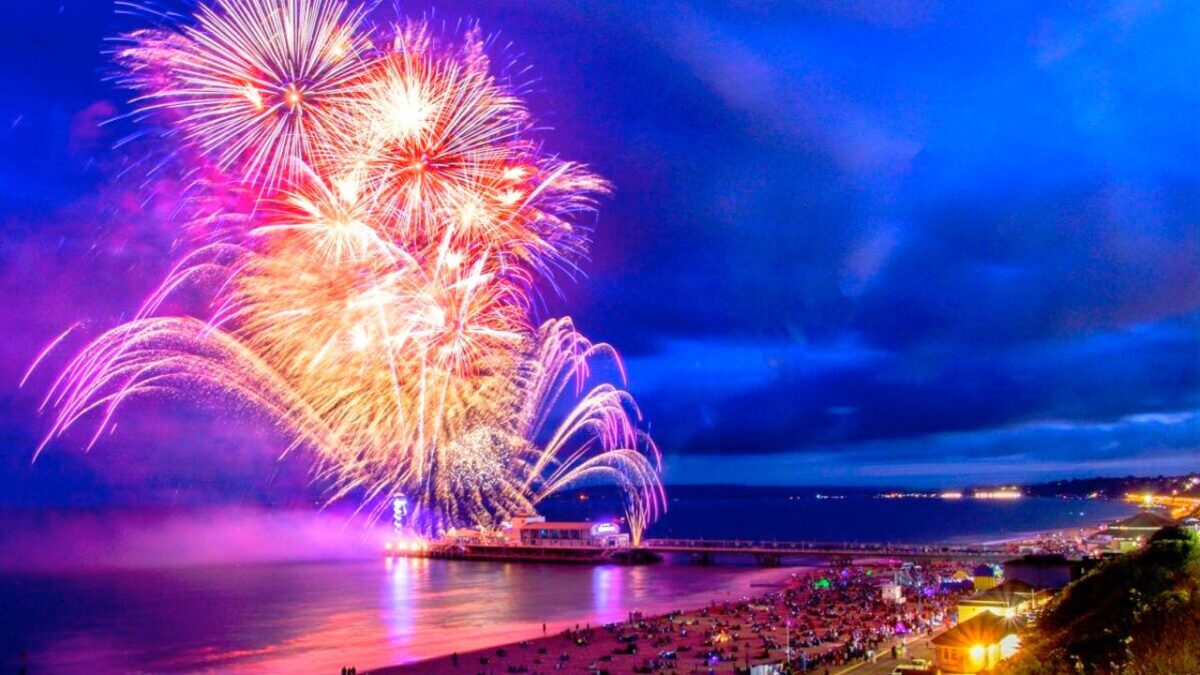 Bournemouth Friday Fireworks:
Kickstart your weekend with a bang at the Bournemouth Friday Fireworks. On Friday 4th, 11th, 18th and 25th of August, Bournemouth's beautiful coastline becomes the stage for a breathtaking display of fireworks that will light up the night sky in a symphony of colours and patterns.
The Bournemouth Friday Fireworks take place at 10:00 PM, providing the perfect opportunity to spend the day exploring the town's attractions, relaxing on the sandy beaches, and enjoying the vibrant atmosphere. As the evening approaches, head to the beach or the nearby cliff tops for an unparalleled view of this awe-inspiring event.
Link: Bournemouth Friday Fireworks
---
Tips for Enjoying the Firework Displays:
Arrive Early: To secure the best vantage point, arrive well before the scheduled start time. Popular viewing spots tend to fill up quickly, especially for events like the Weymouth's Seafront Fireworks and the Bournemouth Friday Fireworks.
Dress Appropriately: Even during the summer months, evenings in Dorset can get chilly, especially near the coast. Dress in layers and bring a blanket to keep warm while you enjoy the magical displays.
Support Local Businesses: These firework events attract crowds of people, and it's an excellent opportunity to support local businesses. Grab a meal at a seaside restaurant, indulge in some ice cream, or explore the unique shops and vendors in the area.
Bonus Fireworks Shows!
Wareham Wednesdays
Enjoy live music, food, drink and fireworks at 10:00 PM on Wednesday the 2nd, 9th, 16th and 23rd of August.
Swanage Carnival 2023
Three firework shows for this years Swanage Carnival, Saturday 29th July, Wednesday 2nd August and Saturday 5th — the Fireworks start at 9.45pm.
Lyme Regis Spectacular Fireworks Display 2023
This free event will kick off Lyme Regis Regatta and Carnival week on Friday 4th August from 9:30 PM.
Dorset is home to some of the most spectacular firework events, offering visitors unforgettable experiences against the backdrop of its stunning coastal scenery. Whether you're in Weymouth, Poole, or Bournemouth, these events promise to light up your nights and create lasting memories. So, mark your calendars and make the most of these sensational firework displays in Dorset.