Get ready for take-off, the 2023 Bournemouth Air Festival is just around the corner!
The annual four-day extravaganza is a sight to behold — whether you're a first-timer or a seasoned visitor, here's a quick guide to this year's festival.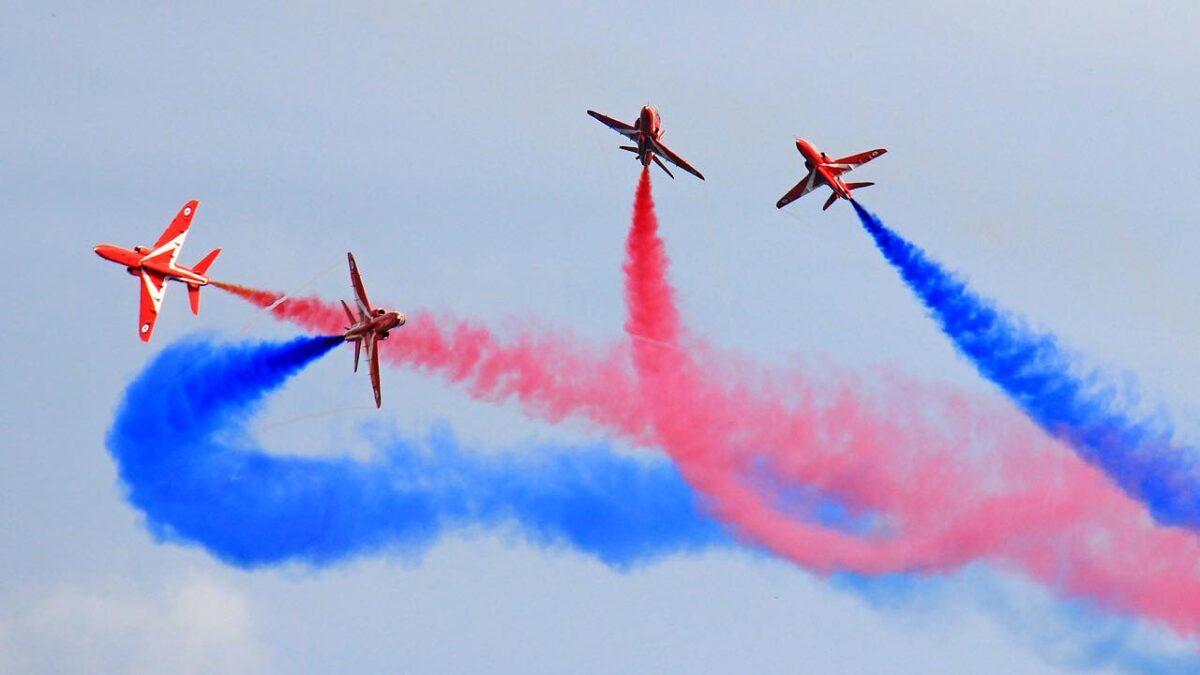 Event Dates
This years Bournemouth Air Festival takes place Thursday, August 31st, to Sunday, September 3rd, with day and night displays.
Location
The heart of the action unfolds along Bournemouth beach, with all the static displays and fun and games located between the iconic Bournemouth and Boscombe piers.
Cost?
Access to the Bournemouth Air Festival is free of charge. However there will be entertainment, food & drink, souvenirs, and don't forget parking fees if you plan to drive!
Aircraft Highlights for 2023
The renowned RAF Red Arrows
The powerful RAF Typhoon
The nostalgic Battle of Britain Memorial Flight (BBMF)
The mighty RAF HC6A Chinook
The agile Super Pitts Muscle Bi-Plane
The captivating Tigers Freefall Team
The iconic Supermarine Spitfire MK XIX
The sleek T-67 Firefly
The impressive WASP HAS1 Helicopter
The dynamic Firebirds
The classic P-51 Mustang
The historic Fairey Swordfish
Red Arrows Schedule — Be sure not to miss the Red Arrow displays!
Thursday: 5:30pm
Friday: 5:00pm
Saturday: 5:00pm
Sunday: 2:45pm
What else is happening?
While the skies will be graced with exhilarating aerial displays throughout the four-days, there's plenty of other events and activities taking place along the seafront.
As the sun sets on Friday and Saturday, a mesmerising free fireworks display promises a spectacular conclusion to the day.
Static displays and other events:
Armed Forces villages right by the shoreline
An exclusive Royal Air Force Village perched on East Overcliff
Funfair rides lining the scenic seafront
Tempting food and beverage stalls
The distinguished Band of Her Majesty's Royal Marines taking the stage for a captivating performance on Sunday morning from 11am to 12pm
The entrancing Beat Retreat Sunset Ceremony held in the Lower Gardens on Thursday, Friday, and Saturday at 6.45pm
The Commando Recruiting Team presenting gripping Unarmed Combat demonstrations on Thursday, Friday, and Saturday at 6.20pm