What's on this weekend – 14th & 15th March
Selection of Dorset Events and things to see and do this weekend.
If you are running an event, you can promote it for Free here on inDorset ~ visit the Add Events page for details.
---
Corfe Castle – Meet the Keeper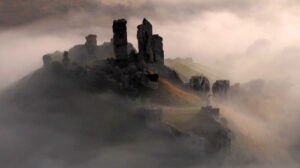 Location: Corfe Castle ~ 14th and 15th March
Discover the fascinating history of Corfe Castle – from feuding Normans, Tudor grandees and Civil War heroines to the home front of the Second World War, the Keeper of the Castle has seen it all.
Tour times will be: 10:30am, 11:30am, 13:00pm, 14:00pm, 15:00pm
Tours will last approximately one hour. Normal admission charges apply, please see Keeper of The Castle for more information.
---
Muddy, Study, Go!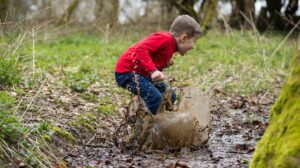 Location: Knoll Beach, Studland ~ 14th March 10am to 12pm
Try the new Studland activity trail this Saturday. Crawl, jump, run and roll around the woodland and sand dunes at the activity stations. Get mucky out and about and then finish with a drink in the Discovery Centre with some games and crafts.
Activities are differentiated and can be tailored for ages from 3-16
£5 per child please see Muddy, Studdy, go! or visit the National Trust website for more details.
---
Bridport Tree Planting Festival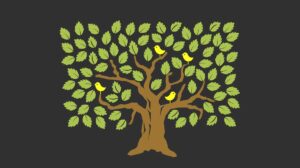 March 14 from 1.30pm to 5.30pm ~ United Church, East Street, Bridport
Learn about the best way to plant a tree with a tree planting demonstration: how to plant from seed, raise trees, propagate and graft and prune. Q&A session with a tree expert and identify a tree slide show.
Draw a tree to create a joint forest! All the trees will be incorporated into a big bright graphic for a new permanent community-run tree nursery in the heart of Bridport. Plant a tree during a musical march. Event includes complimentary refreshments ~ more info can be found here Bridport Tree Planting Festival.
---
Merley House Ghost Hunt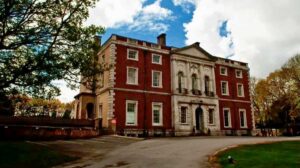 March 14 8pm to 1am ~ Merley House, Wimborne
Join Paranormal Pastimes on a paranormal investigation at Merley House Wimborne. From the beautiful rooms upstairs to the very spooky cellars, they will be using a variety of equipment plus your own senses to see if you can capture evidence of the people that lived and worked in this house in years gone by.
Tickets £30 see Merley House Ghost Hunt or www.paranormalpastimesghosthunting.co.uk for more information.
---
Mindfulness Meanders
March 15 from 9am to 12pm ~ Knoll Beach Discovery Centre, Studland
Learn about mindfulness during a peaceful walk through Godslington Heath to Agglestone Rock. Qualified yoga instructor Anna will take you through a number of mindfulness exercises, followed by half and hours yoga.
Tickets £20, please see Mindfullness Meanders or visit the National Trust website for more information.
---
Park to Pier Walk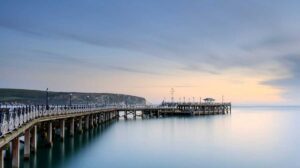 March 15 at 10.30am ~ Durlston Castle, Swanage
Join a Ranger for a stroll from Durlston Castle to Swanage Pier, and discover the history, wildlife and geology of Durlston Bay and stories of stone.
See Park to Pier Walk: History and Wildlife or visit www.durlston.co.uk for more information.
Tickets £3. Meet at 10.30am at the Castle
---
Stargazing at Durlston
Massed Bands Celebration Concert
Sherborne Literary Society – Dame Kelly Holmes
Thanks to Caroline @patchfieldfarm for putting together a list of Events and Things to Do in Dorset this weekend.
Please double-check with Event Organisers as many Events have been cancelled or postponed due to concerns over Coronavirus / COVID-19