The large chalk figure of the Cerne Abbas Giant is carved into a hillside in the heart of rural Dorset, not far from Dorchester.
The exact age of the Cerne Abbas Giant is not known, as there are no records or historical accounts of its creation. However, some believe it to date back to the late prehistoric period, which could mean that it is over 2,000 years old. Some experts have suggested that the figure may have been created by the Celts or the Romans, others suggest that it dates from strange goings on in the sixteenth century, although there is no conclusive evidence to support these theories.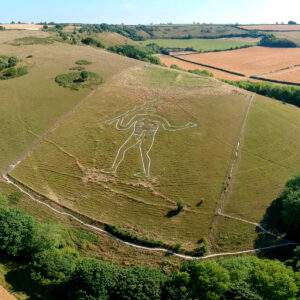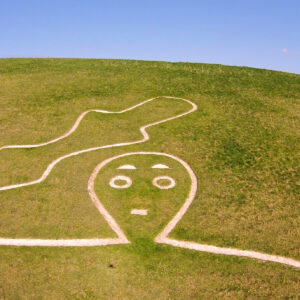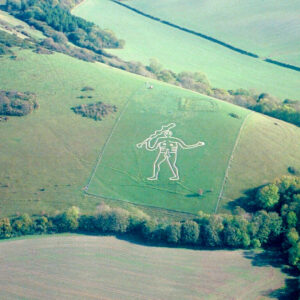 The figure depicts a naked, well-endowed man holding a club, and is over 55 metres tall. It is one of the largest chalk hill figures in Britain and is visible from miles around.
There are many theories about the origins and meaning of the giant, including suggestions that it was a symbol of fertility, a depiction of a local deity, or a marker for ancient trade routes.
Where is the Cerne Abbas Giant?
The Cerne Abbas Giant is carved into a hillside near the village of Cerne Abbas in West Dorset, near to Dorchester. The giant is located on a steep slope above the Cerne Valley, and it is approximately 180 feet (55 meters) tall.
Visit the Cerne Abbas Giant