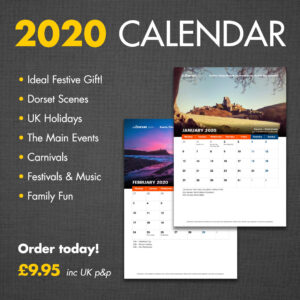 The inDorset 2020 Calendar is now available and includes 12 photos of some of Dorset's best places to visit!
– A4 Portrait with white ring-binder at the top.
– 12 full colour photos of Dorset.
– UK Dates and Holidays.
– Selected Dorset Events from 2020
Order yours today ~ £9.95 includes free UK postage
More Information!