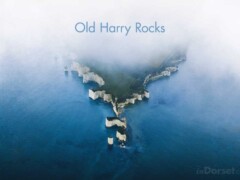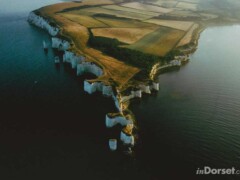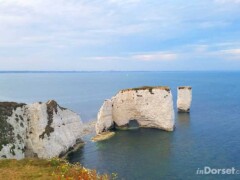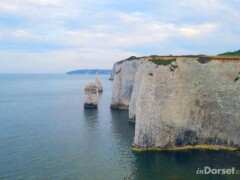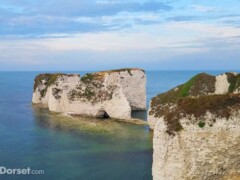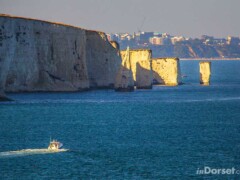 Description and Information
Old Harry Rocks, Studland — to the east of Corfe Castle a road leads out to Studland, a pretty village set in a secluded bay close to the sea, downs and woods. At the southern end of the bay is the spit called The Foreland off which stand the chalk stacks known as Old Harry and Old Harry's Wife (now eroded and just a stump).
There are various stories and legends about the naming of the rocks. One says the Devil (traditionally known as "Old Harry") slept on the rocks. Another suggests the rocks were named after Harry Paye, the infamous Poole pirate, whose ship hid behind the rocks awaiting passing merchantmen. Yet another tale has it that a ninth-century Viking raid was thwarted by a storm and that one of the drowned, Earl Harold, was turned into a pillar of chalk.
A short walk from Studland, or longer walk from nearby Swanage offers breathtaking views of the Jurassic coast and unique rock formations. It's also possible to do a circular pub walk.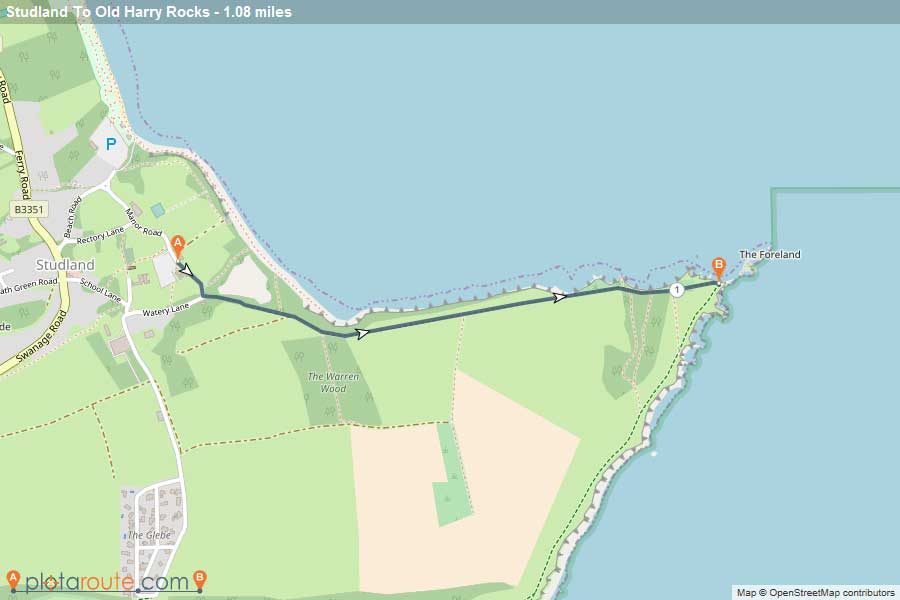 GPX File and Directions to follow.
Old Harry Rocks - Location
Old Harry Rocks, Studland, Studland BH19 3AN