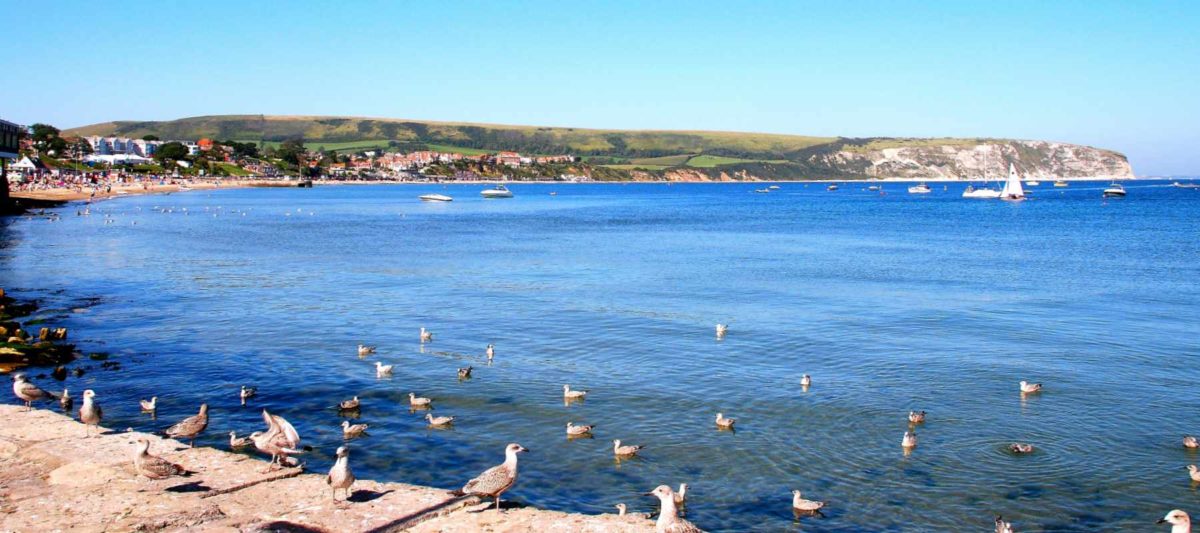 Swanage is a coastal town in southeast Dorset. It lies at the eastern end of the Isle of Purbeck, and is a popular seaside resort. Swanage lies about six miles south of Poole and 25 miles east of the county town of Dorchester.
Nearby attractions include the rest of the Isle of Purbeck, the Steam Railway to Norden via Corfe Castle and the chalk rock stacks known as Old Harry Rocks. Studland Bay, Brownsea Island and Poole Harbour lie just to the north, whilst nearby Durlston Country Park is an excellent place to spend a few hours.
Swanage was formerly a small port and fishing village known over the years as Swanawic, Swanwich, and Sandwich. Swanage grew rapidly during the Victorian era, becoming a significant port exporting stone from the local quarries and later a popular resort for wealthy Edwardians.
Today, the town remains a popular tourist resort at the eastern end of the Jurassic Coast World Heritage Site.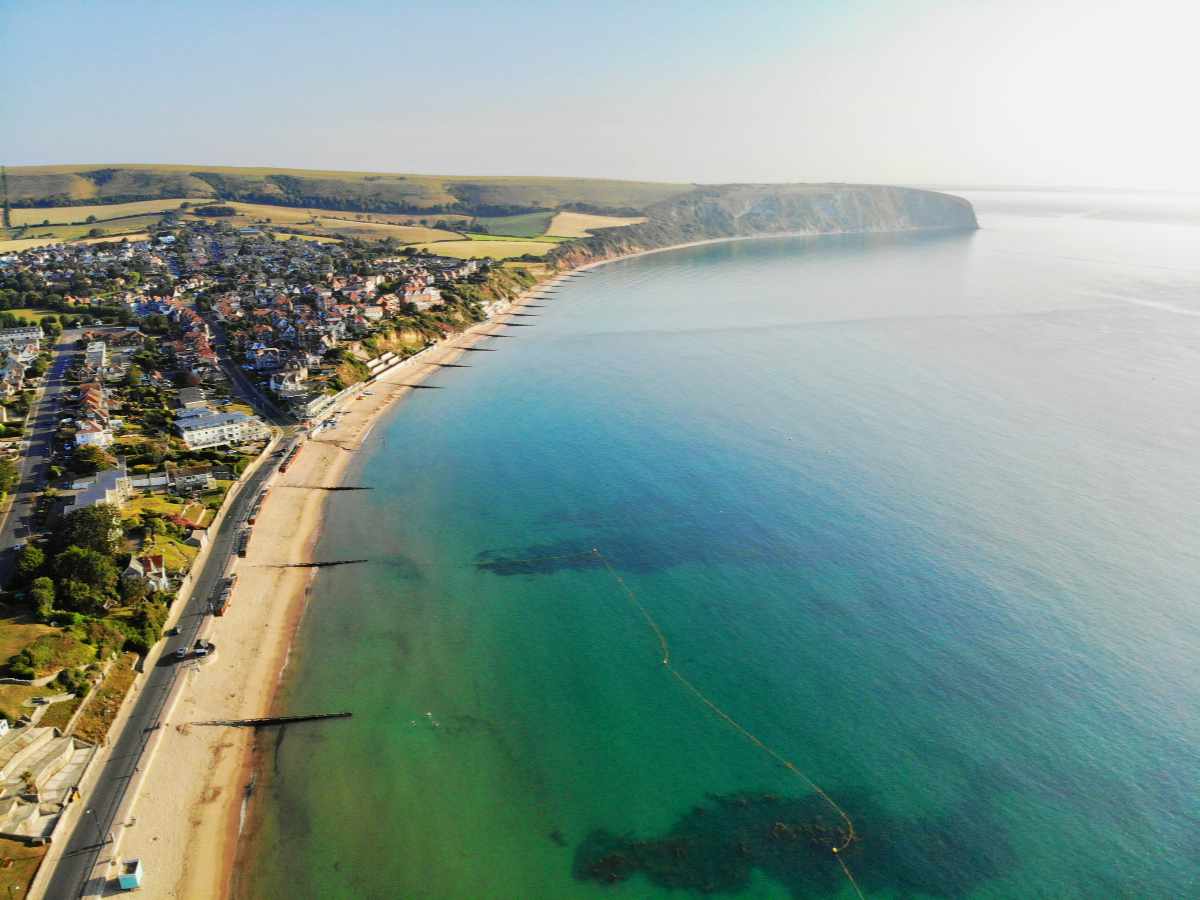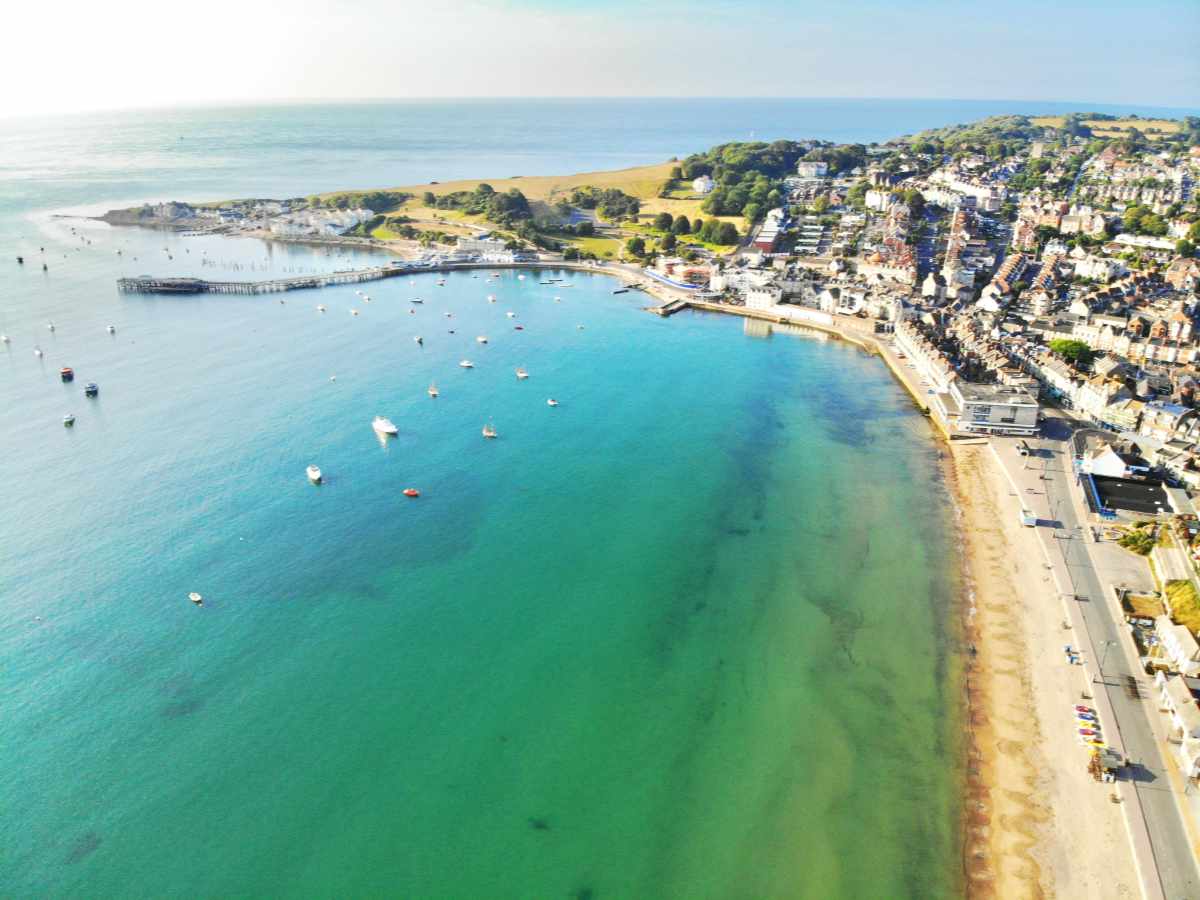 The sandy beach and the sheltered bay are the assets which attract the holidaymaker to Swanage. On the north lies the huge gleaming edge of Ballard Cliff, the end of the Purbeck chalk ridge. To the south is Peveril Point, reaching into the sea, its strata twisted, with sharp reefs below the surface – perhaps those on which a Viking fleet was destroyed by a storm in 877.
Beyond Peveril Point, to the south-west, is Durlston Head with the Tilly Whim caves, which lead below it to a broad rock platform formed by quarrying. Similar platforms occur in several places along the coast, for instance at Dancing Ledge.
Indeed, for centuries quarrying gave the whole area some importance, and the predominant grey of the buildings at its centre marks Swanage as a Purbeck town built of Purbeck stone. Until the late nineteenth century, the stone was transshipped here from quays called bankers, where it was manhandled into boats which took it to freighters lying offshore.
The coming of the railway in 1887 saw the end of this activity and the demolition of the bankers, which have left no trace on the holiday scene.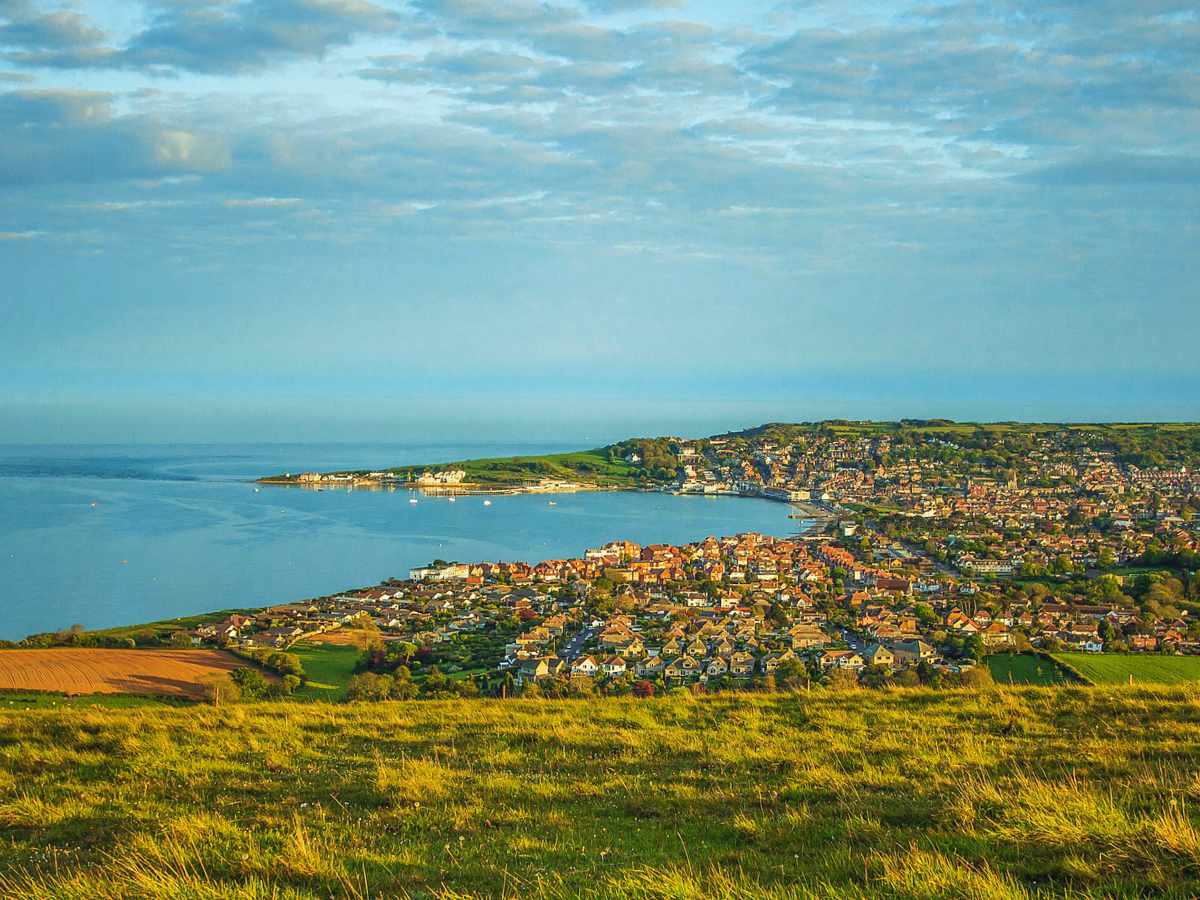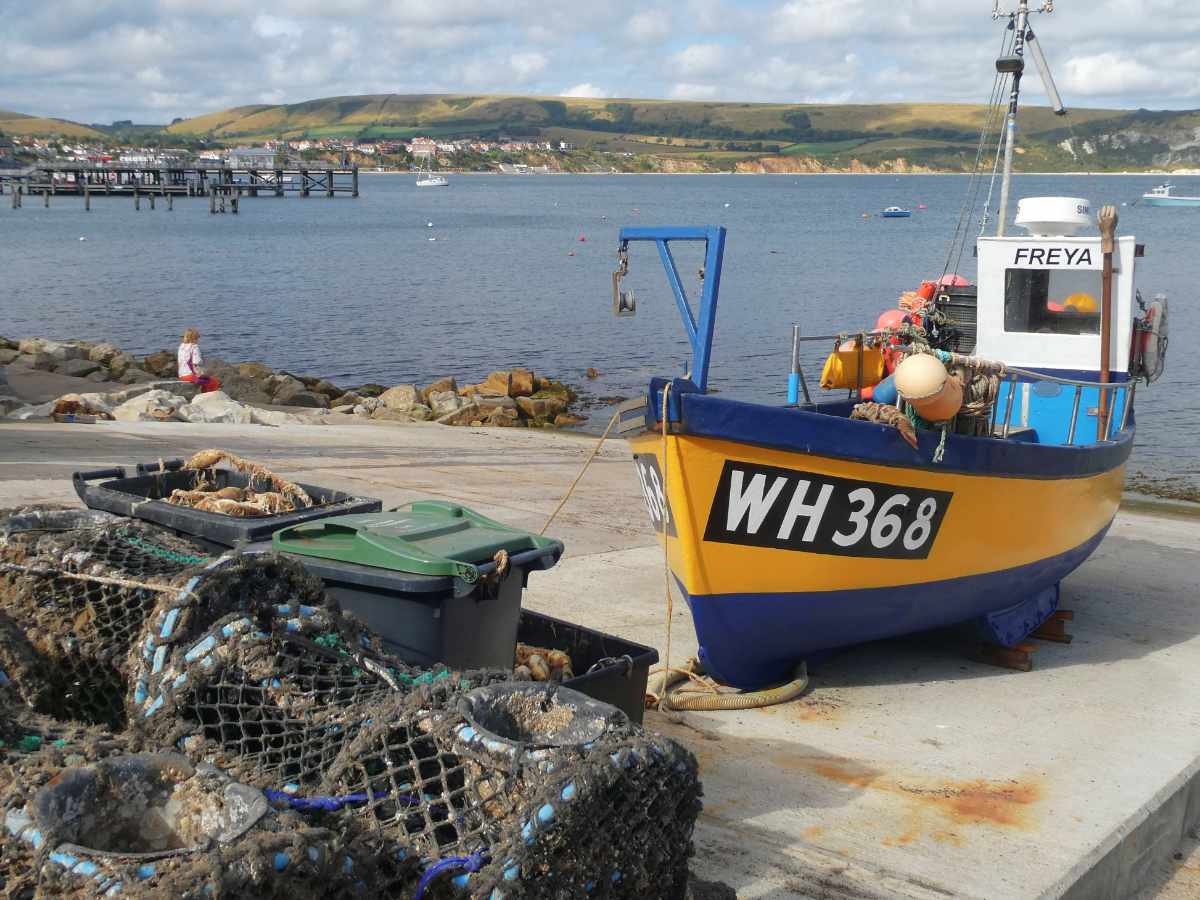 ---
Events near Swanage
Sat, 25th November 2023 - Mon, 1st January 2024 – | All Day

The Beach Huts, Swanage
---
Page Info: Some of this content was original published on www.isleofpurbeck.com (unfortunately no longer available)
Last updated: 12 June 2022