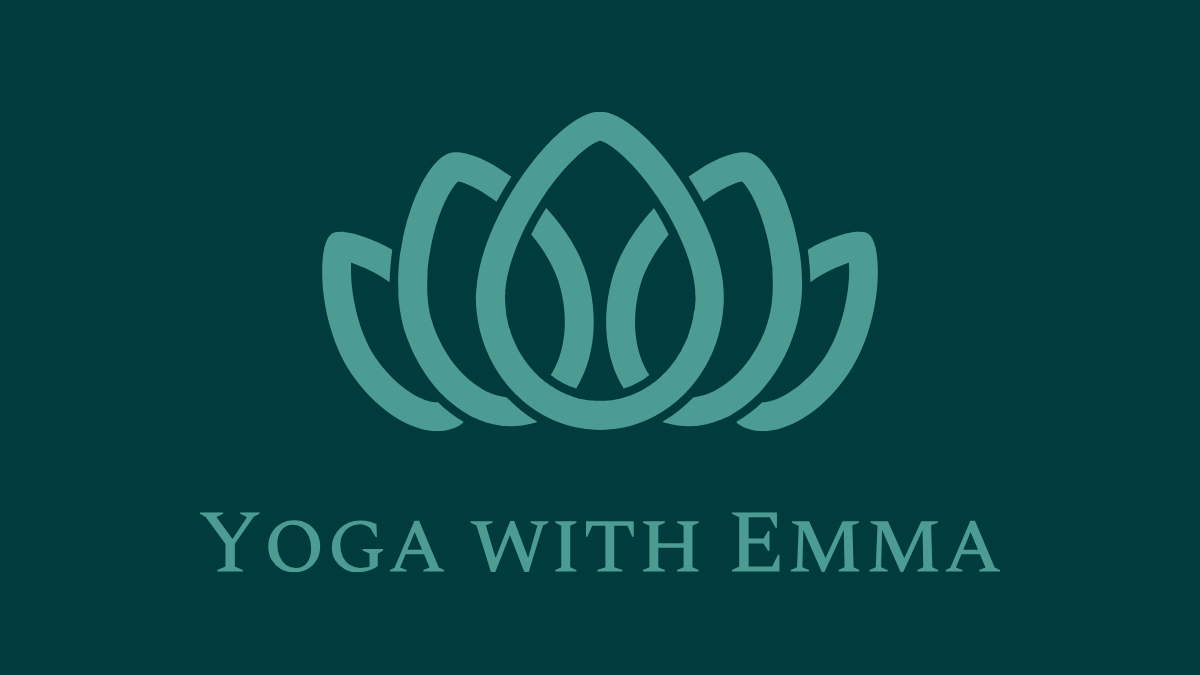 ---
---
Date: Tue, 12th April 2022
Time: 6:30pm - 7:30pm
Location: Victoria Park Methodist Church Hall, Bournemouth, Christchurch and Poole
Phone: 07711995166
Email: emmawhitewoodyoga@gmail.com
Booking Required: Yes
---
Yoga Tuesdays with Emma Whitewood
Details
Based in Winton, Bournemouth, Emma is a creative and passionate yoga teacher who believes that yoga is for everyone.
Yoga classes are differentiated to suit needs at all levels. Sessions are energetic and flowing, allowing you to feel connected, strong and empowered.
Emma also offers, one to one sessions.
To book or for further details, see the email and link above.
---
---
Location
Victoria Park Methodist Church Hall
22 Jameson Road, Bournemouth, Christchurch and Poole, England, BH9 2QF United Kingdom
GET DIRECTIONS
---
Other Events near this Venue/Location
Yoga Tuesdays with Emma Whitewood

Tue, 24th May 2022 - | 6:30pm - 7:30pm

Victoria Park Methodist Church Hall, Bournemouth, Christchurch and Poole

Yoga Tuesdays with Emma Whitewood

Tue, 31st May 2022 - | 6:30pm - 7:30pm

Victoria Park Methodist Church Hall, Bournemouth, Christchurch and Poole

Yoga Tuesdays with Emma Whitewood

Tue, 7th June 2022 - | 6:30pm - 7:30pm

Victoria Park Methodist Church Hall, Bournemouth, Christchurch and Poole

Yoga Tuesdays with Emma Whitewood

Tue, 14th June 2022 - | 6:30pm - 7:30pm

Victoria Park Methodist Church Hall, Bournemouth, Christchurch and Poole

Yoga Tuesdays with Emma Whitewood

Tue, 21st June 2022 - | 6:30pm - 7:30pm

Victoria Park Methodist Church Hall, Bournemouth, Christchurch and Poole

Yoga Tuesdays with Emma Whitewood

Tue, 28th June 2022 - | 6:30pm - 7:30pm

Victoria Park Methodist Church Hall, Bournemouth, Christchurch and Poole

Yoga Tuesdays with Emma Whitewood

Tue, 5th July 2022 - | 6:30pm - 7:30pm

Victoria Park Methodist Church Hall, Bournemouth, Christchurch and Poole

Yoga Tuesdays with Emma Whitewood

Tue, 12th July 2022 - | 6:30pm - 7:30pm

Victoria Park Methodist Church Hall, Bournemouth, Christchurch and Poole

Yoga Tuesdays with Emma Whitewood

Tue, 19th July 2022 - | 6:30pm - 7:30pm

Victoria Park Methodist Church Hall, Bournemouth, Christchurch and Poole

Yoga Tuesdays with Emma Whitewood

Tue, 26th July 2022 - | 6:30pm - 7:30pm

Victoria Park Methodist Church Hall, Bournemouth, Christchurch and Poole

Yoga Tuesdays with Emma Whitewood

Tue, 2nd August 2022 - | 6:30pm - 7:30pm

Victoria Park Methodist Church Hall, Bournemouth, Christchurch and Poole

Yoga Tuesdays with Emma Whitewood

Tue, 9th August 2022 - | 6:30pm - 7:30pm

Victoria Park Methodist Church Hall, Bournemouth, Christchurch and Poole

Yoga Tuesdays with Emma Whitewood

Tue, 16th August 2022 - | 6:30pm - 7:30pm

Victoria Park Methodist Church Hall, Bournemouth, Christchurch and Poole

Yoga Tuesdays with Emma Whitewood

Tue, 23rd August 2022 - | 6:30pm - 7:30pm

Victoria Park Methodist Church Hall, Bournemouth, Christchurch and Poole

Yoga Tuesdays with Emma Whitewood

Tue, 30th August 2022 - | 6:30pm - 7:30pm

Victoria Park Methodist Church Hall, Bournemouth, Christchurch and Poole

Yoga Tuesdays with Emma Whitewood

Tue, 6th September 2022 - | 6:30pm - 7:30pm

Victoria Park Methodist Church Hall, Bournemouth, Christchurch and Poole

Yoga Tuesdays with Emma Whitewood

Tue, 13th September 2022 - | 6:30pm - 7:30pm

Victoria Park Methodist Church Hall, Bournemouth, Christchurch and Poole

Yoga Tuesdays with Emma Whitewood

Tue, 20th September 2022 - | 6:30pm - 7:30pm

Victoria Park Methodist Church Hall, Bournemouth, Christchurch and Poole

Yoga Tuesdays with Emma Whitewood

Tue, 27th September 2022 - | 6:30pm - 7:30pm

Victoria Park Methodist Church Hall, Bournemouth, Christchurch and Poole

Yoga Tuesdays with Emma Whitewood

Tue, 4th October 2022 - | 6:30pm - 7:30pm

Victoria Park Methodist Church Hall, Bournemouth, Christchurch and Poole

---

Disclaimer: Event details are believed to be correct at time of publication. Please check with the event organiser if you have any questions.
If you believe an event is incorrect or no longer happening, please let us know.

---