Most Dorset Events have been Cancelled or Postponded!
Always check with the Event Organiser for more information.
For advise on the coronavirus (COVID-19) outbreak, please follow the
public health guidelines from www.gov.uk/coronavirus.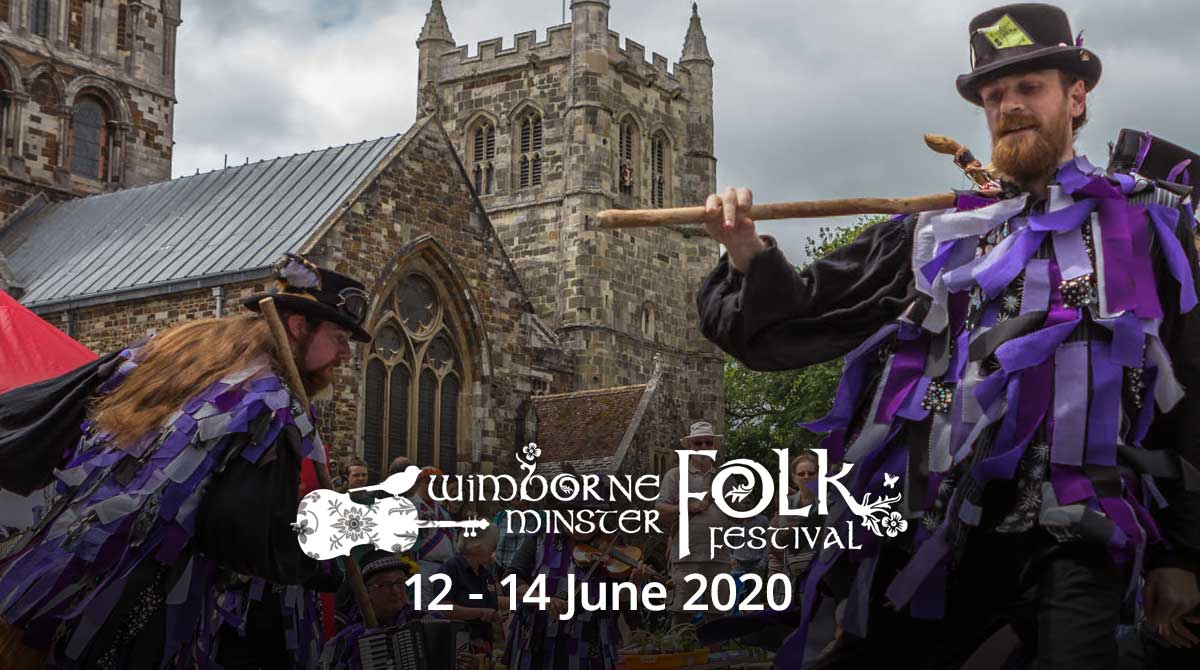 ---
---
Wimborne Minster Folk Festival 2020
Details
Wimborne Minster Folk Festival
The popular annual celebration of all things folk will see music, dancing, comedy, workshops and more take place across town. Come and explore everything Wimborne Folk festival has to offer with friends and family's.
More details to follow, but the dates for this year are 12th – 14th June 2020.
---
Location
Wimborne Minster
The Square , Wimborne Minster, Dorset, BH21 1JA United Kingdom
GET DIRECTIONS
---
Other Events near this Venue/Location
---
Disclaimer: Event details are believed to be correct at time of publication. Please check with the event organiser if you have any questions. If you believe an event is incorrect or no longer happening, please let us know.
---
Listing Nearby