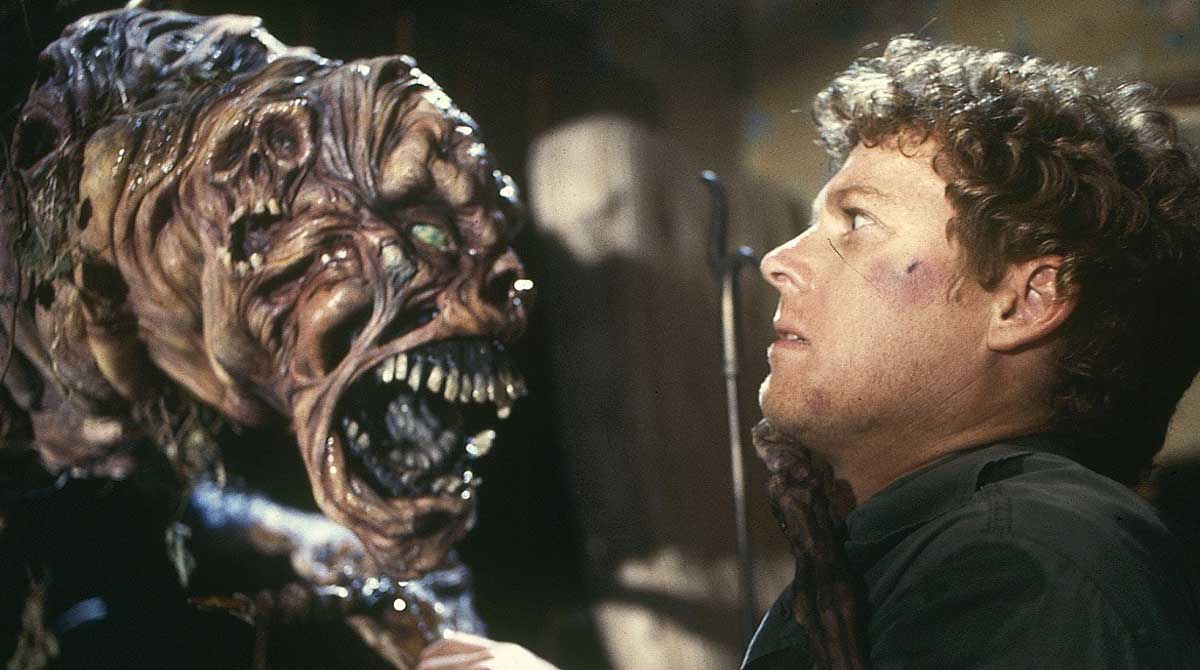 ---
---
House & House II: The Second Story [35mm] – Double Bill
Details
HOUSE & HOUSE II: THE SECOND STORY – [35mm] DOUBLE BILL
House (1985) |Cert 15| 35mm| 93m| 1.85:1 | Dir. Steve Miner / House II: The Second Story (1987) |Cert 15| 35mm| 88m| 1.85:1 | Dir. Ethan Wiley
Dirt In The Gate Movies Proudly Presents –
House – [35mm] – Horror Has Found A New Home
Roger Cobb (William Katt) is a Vietnam veteran whose career as a horror novelist has taken a turn for the worse when his son Jimmy mysteriously disappears while visiting his aunt's house. Roger's search for Jimmy destroys his marriage and his writing career. The sudden death of his aunt brings Roger back to the house where his nightmares began. The evil presence in the house force Roger to endure a harrowing journey into his past.
PLUS
House II: The Second Story – [35mm] – It's Getting Weirder!
Returning screenwriter Ethan Wiley picks up directorial duties for the sequel, House II: The Second Story. This time the story follows Jesse (Arye Gross), the new owner of a mansion that's been in his family for generations. The more Jesse settles into his new home, the more he discovers its rooms function as portals to different places in time which are centered around a mysterious Aztec crystal skull. Jesse doesn't just have to contend with new home ownership and a girlfriend with ambitions of her own (Lars Park-Lincoln), but he has a large role to play in the ongoing battle between good and evil within the house.
---
---
Location
The Official Shelley Theatre
Beechwood Avenue, Bournemouth, Dorset, BH5 1LX United Kingdom
GET DIRECTIONS
---
Other Events near this Venue/Location
No events in this location
---
Disclaimer: Event details are believed to be correct at time of publication. Please check with the event organiser if you have any questions.
If you believe an event is incorrect or no longer happening, please let us know.
---
Listing Nearby