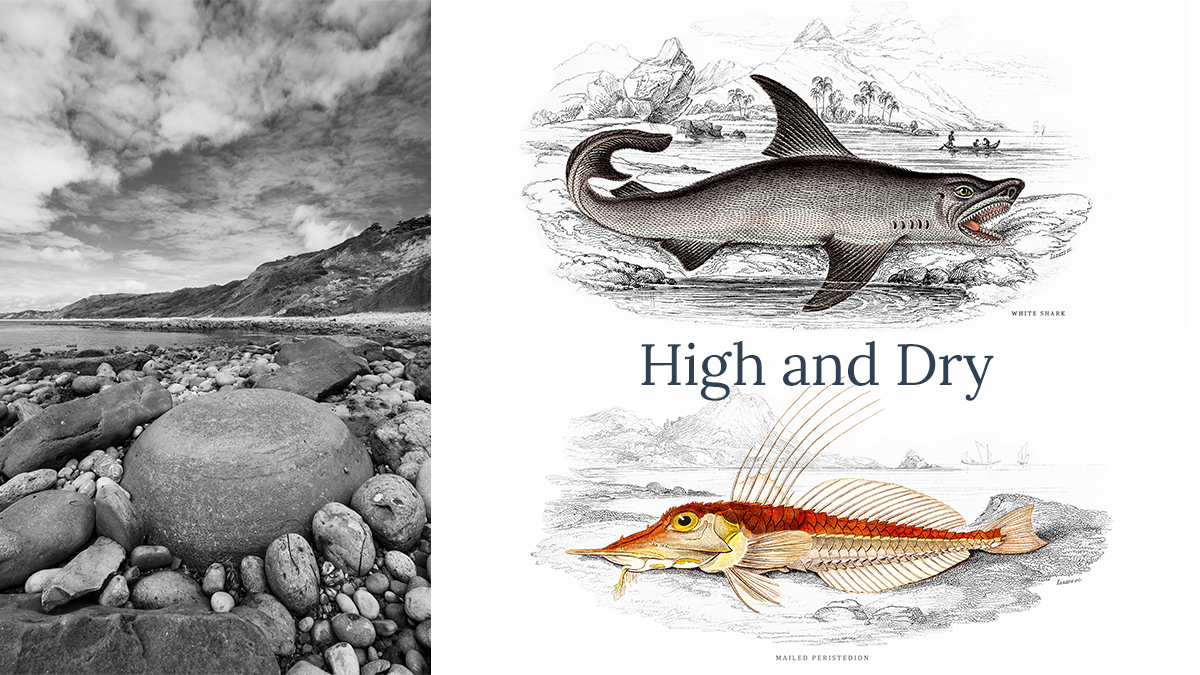 ---
---
Date: Sat, 3rd September 2022 - Sun, 2nd October 2022
Time: 11:00am - 4:00pm
Location: The Fine Foundation Wild Seas Centre, Kimmeridge
Phone: 01929 481044
Email: kimmeridge@dorsetwildlifetrust.org.uk
Booking Required: No
Price: £Free
---
High and Dry Art Exhibition
Details
It's almost 200 years since the publication between 1833–1843 of Sir William Jardine's popular forty volumes Naturalist's Library. This was the first work that brought affordable natural history knowledge to many sections of British society. The engravings made by William Lizars were the jewels in the crown for each book and each hand coloured image a work of art. Readers saw species in full colour, usually pictured high and dry on a beach, with information about them that was often new to science.
High and Dry is a new exhibition of ten digitally restored prints taken from the Naturalist Library and will be on show at The Fine Foundation Wild Seas/Dorset Wildlife Trust Centre at Kimmeridge Bay in Dorset. This exhibition runs from Saturday 3rd September 2022 to Sunday 2nd October.
It tells the story of the extraordinary people who made the original hand coloured engravings and shows how the artwork might have looked like almost two hundred years ago.
Time wasn't kind to the original engravings. Printed on thin paper, the surviving images have faded and the paper is deteriorating. Nicholas Aldridge a Dorset based writer and photographer found the lockdowns a perfect time to begin restoring some of these coloured engravings to what he feels they might have looked like when new.
The Naturalist Library's publication coincides with the time that the famous Clavell Tower in Kimmeridge now owned by the Landmark Trust, was built by the Revd. John Richards Clavell. There is a Dorset connection too in that Sir William Jardine the Scottish editor of the Naturalist Library spent time in his later years fossil hunting not far away along the coast around Weymouth.
We know the names of original publisher, artists and engraver. But there was also an army of hand colourists who added hand colouring to each engraving. These anonymous colourists were largely women and children working in one of the almost forgotten industries from that time. That is all we know about them today.
---
---
---
Other Events near this Venue/Location
Sorry, there are no Events scheduled at The Fine Foundation Wild Seas Centre ~ please check back soon!
---
Disclaimer: Event details are believed to be correct at time of publication. Please check with the event organiser if you have any questions.
If you believe an event is incorrect or no longer happening, please let us know.
---