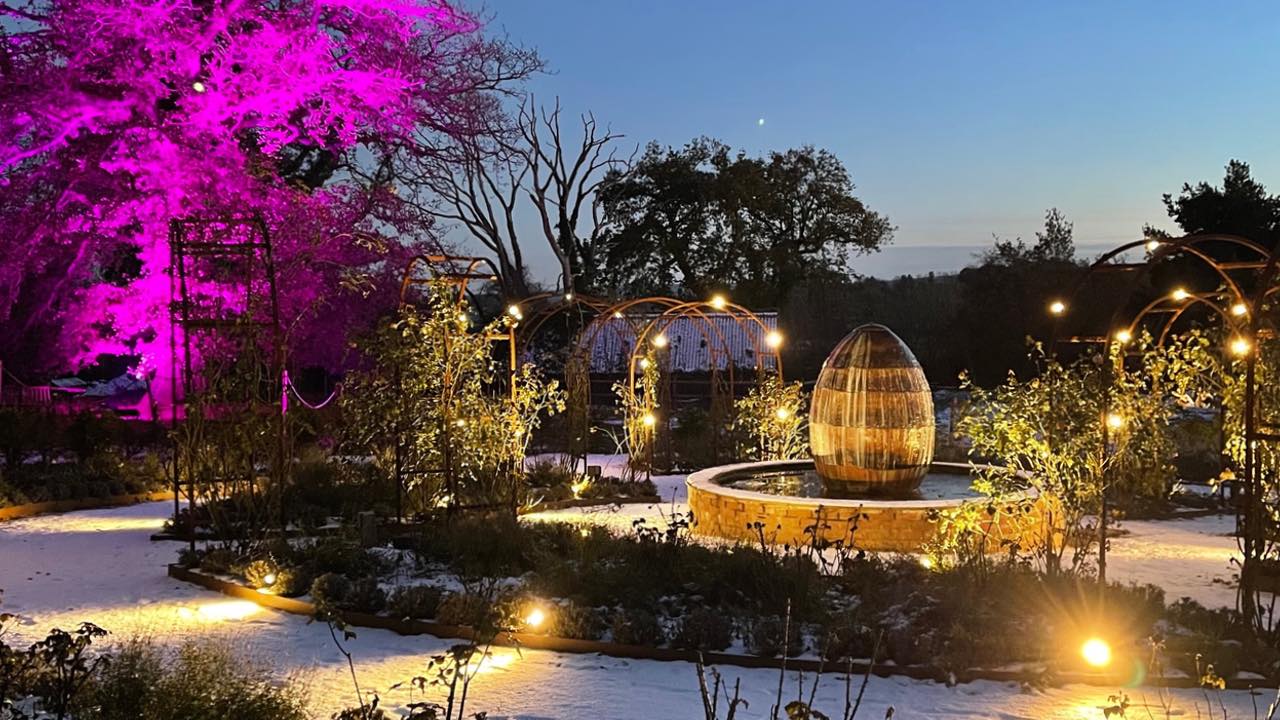 ---
---
Date: Thu, 2nd February 2023
Time: 4:30pm - 7:00pm
Location: Careys Secret Garden, Wareham
Email: hello@careyssecretgarden.co.uk.
Booking Required: Advised
---
Enchanted Night Garden at Careys Secret Garden
Details
Enchanted Night Garden at Careys Secret Garden
Make enchanting memories with your family and friends this Winter in the walled garden at Careys. Adorned with hundreds of twinkling lights; there's a whole new way to discover the magic of the Secret Garden.
Wander through glittering tunnels, explore luminous flower beds, and gaze at beautiful trees drenched in stunning colour! Unique illuminations will highlight the garden's most magical areas so children and adults can enjoy this immersive, enchanting experience.
Our little secret cafe will boast delicious tempting treats to compliment your walk around the walled garden under the stars. Why not indulge in a winter-warmer hot chocolate with all the trimmings?
Adults £7.50 (includes access to the Berlin Wall Exhibit with £2.50 going to charities supporting those communities kept apart by war and walls).
Children aged 7-12 years £5.00 (children are also welcome to visit the Berlin Wall Exhibit)
Children ages 2-6 years £2.75
Children under 2 FREE Entry
We have a limited capacity for these events, please purchase your tickets early to secure your preferred date (see link above for details).
On FRIDAYS we FONDUE! Each Friday night there are tables available for fondue! Choose from Cheese, Chocolate or BOTH!
---
---
---
Other Events near this Venue/Location
Sorry, there are no Events scheduled at Careys Secret Garden ~ please check back soon!
---
Disclaimer: Event details are believed to be correct at time of publication. Please check with the event organiser if you have any questions.
If you believe an event is incorrect or no longer happening, please let us know.
---