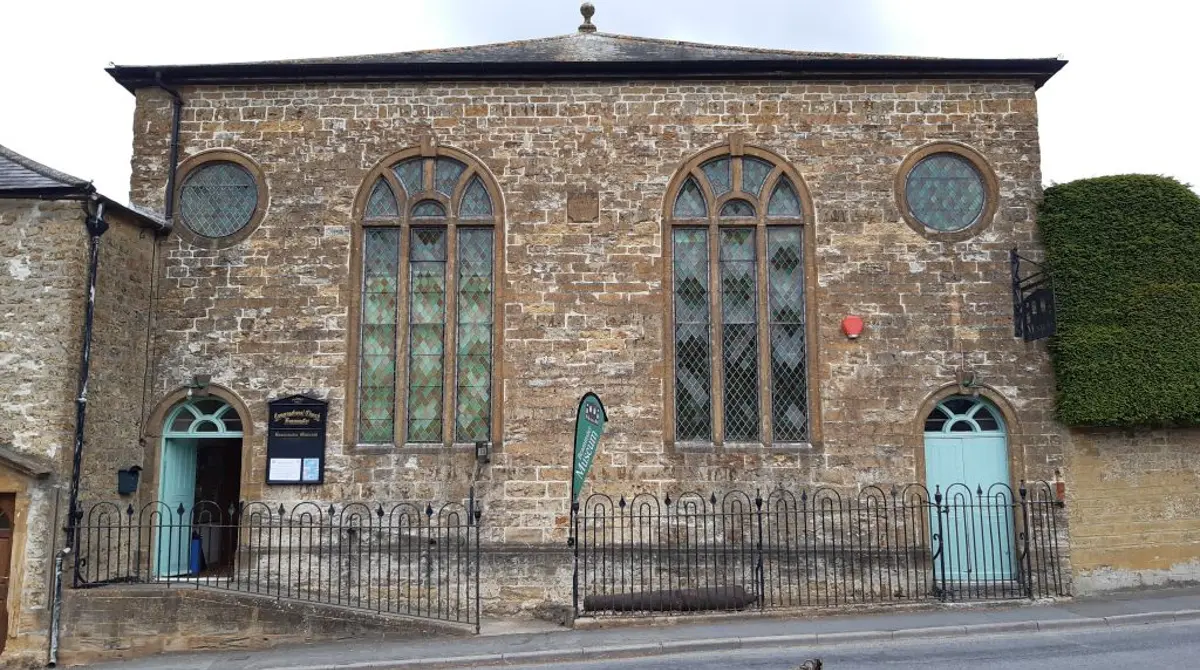 ---
---
Beaminster Museum – Heritage Open Day
Details
Beaminster Museum is growing!
Beaminster Museum is expanding. Built as a Chapel, and converted in 1990, it demonstrates how a listed building can be modified to meet present-day needs. Heritage agriculture and horticulture displays, and much more.
Visitors will be able to see into 2 new rooms being built in 2021. See our cobwebby, rodent-infested barn with farm implements of bygone days, along with exhibits and artefacts from the worlds of sheep, milk and arable. Our "Growing for Gold" exhibit digs into the history of gardens and allotments in our area, including a Chelsea gold medal. Other local displays include geology, prehistory, flax and sailcloth, a glimpse into the living room of a local sailcloth weaver from the 19th century. Also, a self-guided tour of images of our parishes – megaliths, big houses, famous people and ordinary people, quirky events and important events.
Event Times
Saturday 11 September: 10.30 – 16.00
Sunday 12 September: 14.00 – 16.30
Tuesday 14 September: 10.30 – 16.00
Thursday 16 September: 10.30 – 16.00
Saturday 18 September: 10.30 – 16.00
Sunday 19 September: 14.00 – 16.30
Booking Details
No booking required
Access
Stairlift to upper gallery, with wheelchair available.
COVID-19 Considerations
This event will run in line with local & national government guidelines at the time of the festival.
Additional Information
Contact for the day: Bridget Wheeler 01308 863623
www.beaminstermuseum.co.uk
---
---
Location
Beaminster Museum
Whitcombe Road, Beaminster, Dorset, DT8 3NB United Kingdom
GET DIRECTIONS
---
Other Events near this Venue/Location
No events in this location
---
Disclaimer: Event details are believed to be correct at time of publication. Please check with the event organiser if you have any questions.
If you believe an event is incorrect or no longer happening, please let us know.
---
Listing Nearby