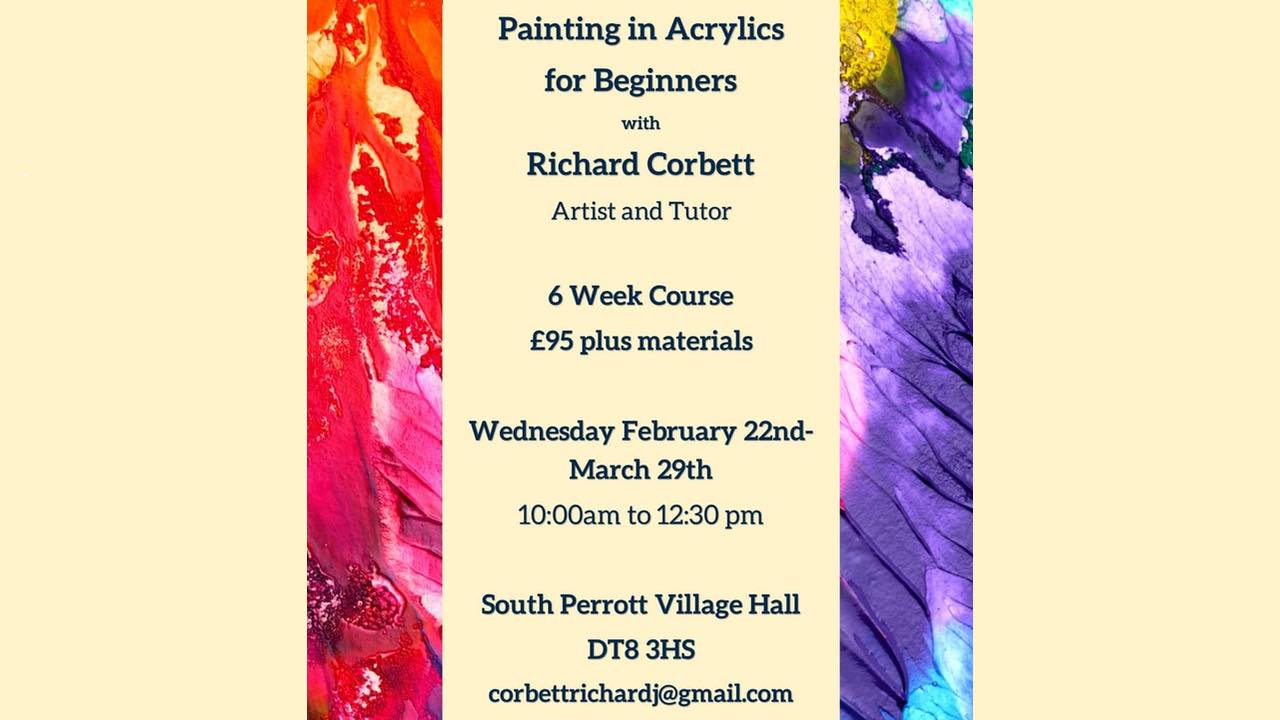 ---
---
Date: Wed, 22nd March 2023 - Thu, 23rd March 2023
Time: 10:00am - 12:30pm
Location: South Perrott Village Hall, South Perrott
Phone: 01935 891369
Email: corbettrichardj@gmail.com
Booking Required: Yes
Price: £95.00
---
Art Classes Acrylic Painting for beginners
Details
Painting Classes in South Perrott
Have you wanted to learn how to paint, but didn't know where to start, well Richard Corbett, South Perrott based artist and tutor, will be running a 6 week course "Acrylic painting for beginners" starting on Wednesday February 22nd 10am- 12:30pm, £95 for the full 6 weeks, in South Perrott Village Hall.
This course will cover all the basics on how to use acrylic paints.
A list of what materials to bring will be provided.
Please e-mail corbettrichardj@gmail.com or Whatsapp 07967094080 for more details.
---
---
---
Other Events near this Venue/Location
Sorry, there are no Events scheduled at South Perrott Village Hall ~ please check back soon!
---
Disclaimer: Event details are believed to be correct at time of publication. Please check with the event organiser if you have any questions.
If you believe an event is incorrect or no longer happening, please let us know.
---